TEAMWORK IS OUR STRATEGY TO CONSTANTLY IMPROVE
My Place is proud to celebrate over 15 years of dedicated service in the Langley, BC area. We are a family run business that strives to offer both honest and professional advice, matched with undeniable skills and expertise in our trade. Our staff has over 50 years of combined experience and is always committed to stay up to date with the advancements of automobile technology. We are proud to be amongst the Napa Auto Group and would love the opportunity to show you our qualifications. Let My Place be Your Place!
*Service available in Vietnamese*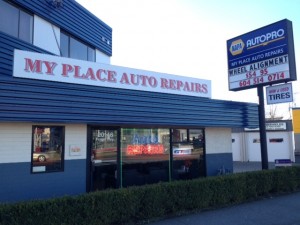 My Place Brake & Muffler
The solution for your auto maintenance & repair needs.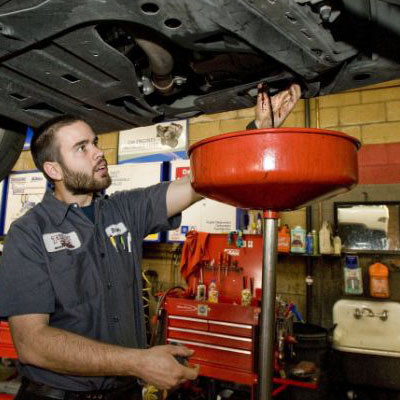 Oil Changes
Never change your oil while the engine is hot! Let it cool for a few hours, oil can burn you badly.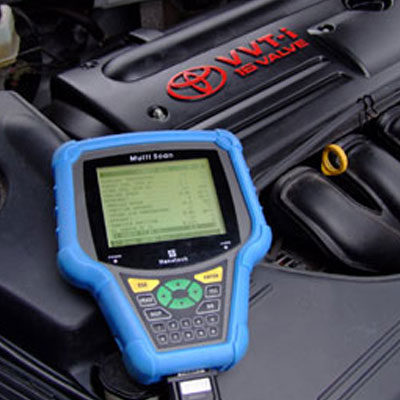 Engine Tuning
There are many tuning options and parts available to lift the perfromance of your engine.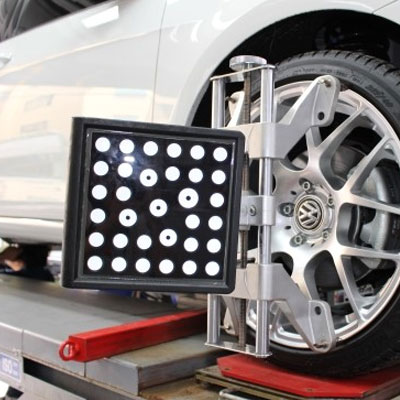 Wheel Alignment
Should be checked whenever new tires are installed, suspension components installed, etc.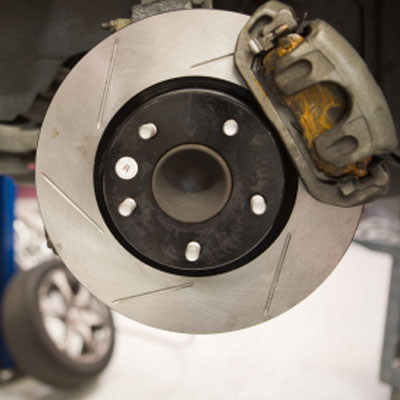 Brake Service
This a complex system which needs proper maintenance and care over the lifetime of your car.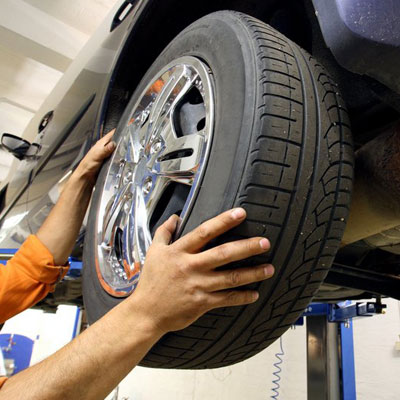 Tire Installation
You need to install your new Tire & Wheel Package correctly.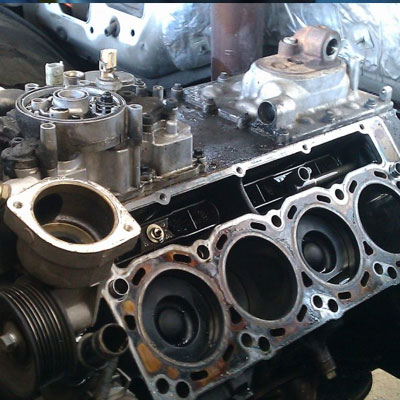 Diesel Service
Diesel Maintenance & Repair (Car & Truck).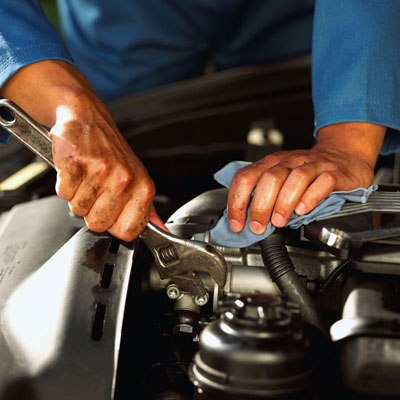 General Mechanics
We are a certified to repair any problems with your vehicle.
Services
We ALWAYS have a solution to your problem!
At My Place Brake & Muffler, we provide our clients with knowledgeable service and industry expertise. As a family run business, your satisfaction is of utmost importance to us. We'll diagnose the issues your vehicle may be experiencing, clearly identify any problems and proceed with the repair service at your discretion. Our goal is to get you back on the road as quickly and worry free as possible.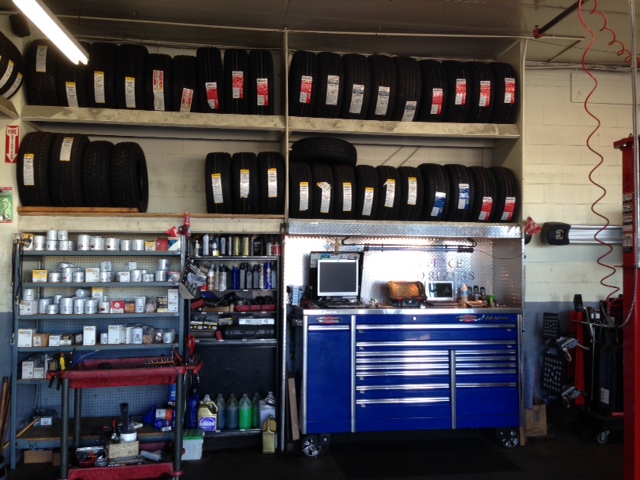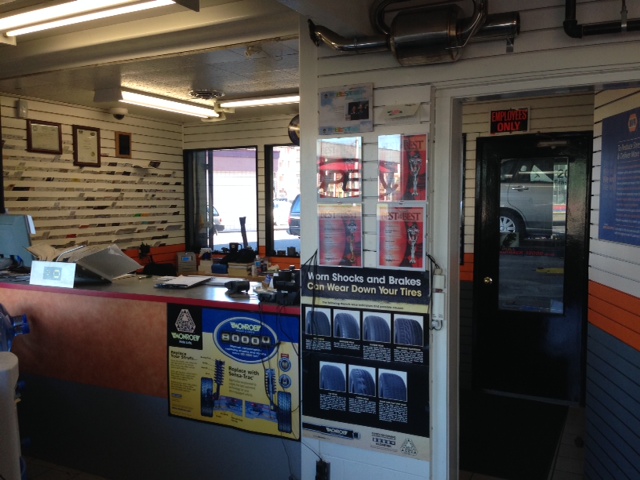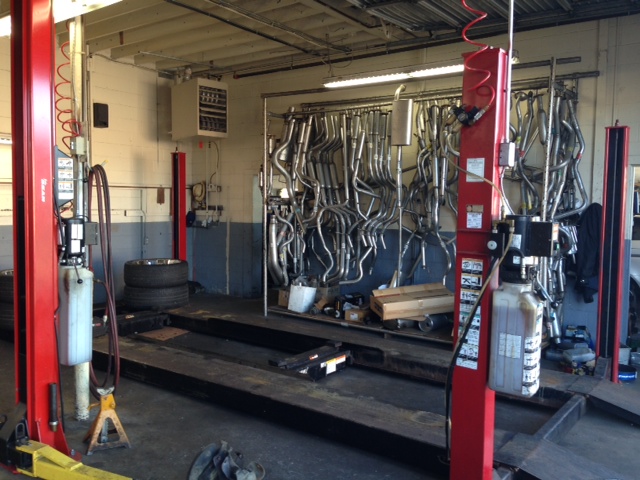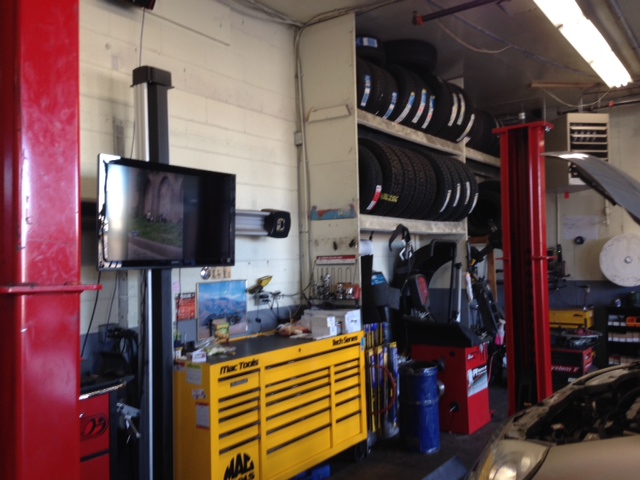 ---
Our Services Include:
AirCare Service
Air Conditioning Service and Repair
ABS (Anti-lock Brake System) Service and Repair
Brake Service and Repair
Cooling System (Radiator) Service
Drivability Diagnostics
EFI (Electronic Fuel Injection) Service and Repair
Electrical Diagnostics and Repair
Engine Service and Repair
Engine Tuning & Tune up services
Oil Change – lube, oil & filter
Power Window and Door Lock Repair
Pre-purchase Vehicle Evaluation
Steering and Suspension Service
Tire Installation, Mounting and Balancing
Wheel Alignments
Diesel Maintenance & Repair (Car & Truck)
Warranty Services
10 year / 400,000 KM Limited Engine & Driveline Warranty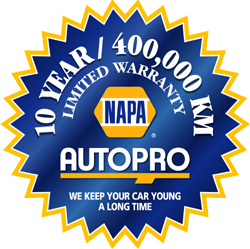 What is the NAPA 10/400?
A no-charge 10 Year/400,000 km limited warranty covering the repair or replacement of critical engine components, including your transmission or transaxle when you have regular and continuous service maintenance and repairs performed at any participating NAPA AUTOPRO facility in Canada.
Who qualifies for coverage?
Individuals, professional associations or corporations that own or lease vehicles, and who are primarily obligated to have their regular maintenance service and/or repairs performed at a dealership or retail automotive service centre, may qualify for our program. For coverage, your vehicle must have less than 60,000 km and have been manufactured within the last 48 months. Competition, agriculture/farming, mining, diesel and commercial vehicles do not qualify.
For complete Warranty Terms and Conditions, click here.
To Maintain Coverage
You must have your vehicle serviced exclusively at any participating NAPA AUTOPRO facility in Canada and in accordance with your vehicle manufacturers severe service guidelines, including regular oil and filter changes at intervals not exceeding 8,000 km or 4 months, and regular transmission/transaxle/transfer case/differential fluid and filter changes at intervals not exceeding 80,000 km or 36 months – whichever occurs first. You must keep copies of your service invoices.
How to Enroll
Simply complete and submit our on-line application. The NAPA 10/400 is only available in Canada. You may opt out of this Limited Warranty at any time without notice.
ENROLL NOW! (CLICK HERE)
---
12 Month / 20,000 KM Peace of Mind Warranty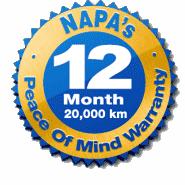 There's no greater peace of mind anywhere in North America. Guaranteed.
Not all warranties are equal. And not all warranties guarantee you the peace of mind that comes from your NAPA Peace of Mind Warranty.
That's the peace of mind from knowing you have 12 months/20,000 km of worry-free protection on your qualifying repair or service work – wherever you travel in North America. Your warranty is honoured at close to 600 NAPA AUTOPRO locations in Canada and 11,000 NAPA AUTOCARE service centres
ACROSS THE CONTINENT. NOW THAT'S COVERAGE.
---
My Place Brake & Muffler
Specials
Print out and bring in with your next service.
Contact My Place
My Place Brake & Muffler Ltd.
20146 Fraser Hwy
Langley, BC V3A 4E5, Canada
duke@myplacebrakeandmuffler.com
[telnumlink]1-604-265-0626[/telnumlink]
In the heart of Downtown Langley, on Fraser Highway across from the PriceSmart Foods & Washworld, you will conveniently find our 6 bays dedicated to helping you fix any of your auto problems. We urge you to call us for further information, make My Place, Your Place!
Monday – Friday
8am – 5pm

Saturday
8am – 4:30pm
---